Manual Scanners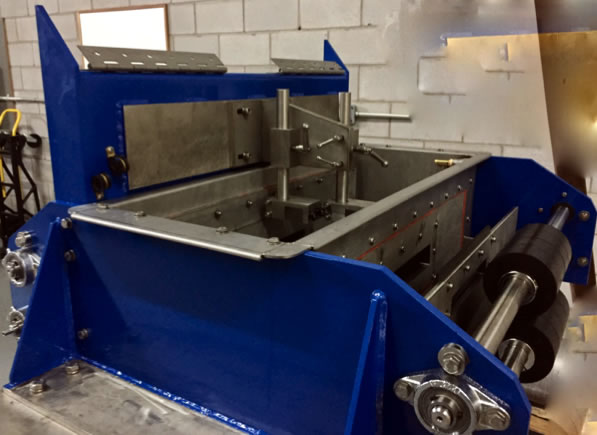 X-Y Scanner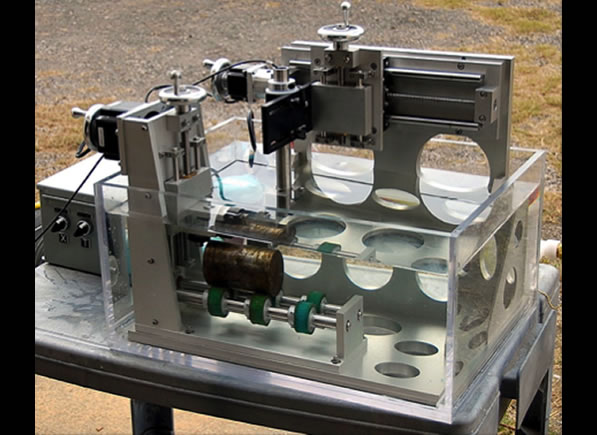 Laboratory Tank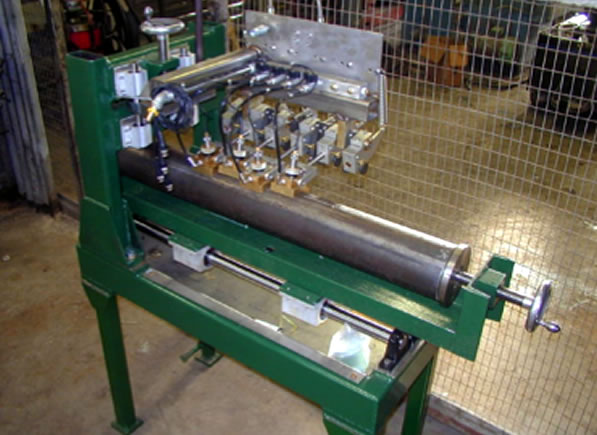 Custom Scanner
Semi-Automated for Composite inspection
M2M or ONDT electronic
Support table
Immersion tank
3 axes scanner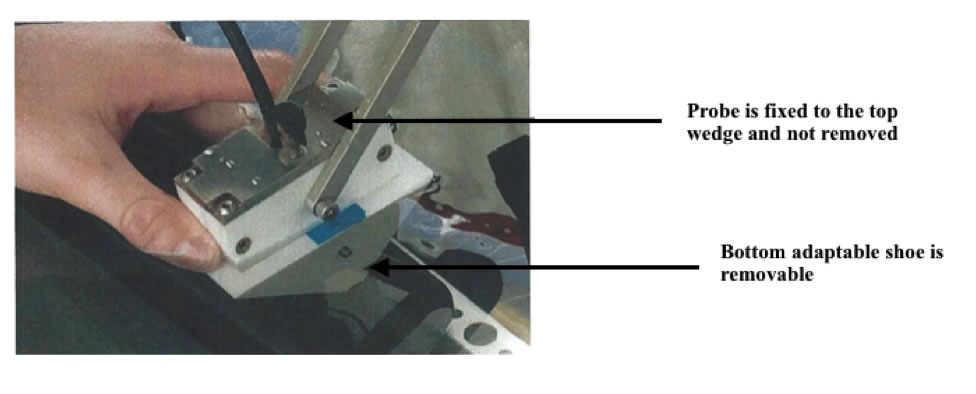 3D Composite System
5 axes immersion scanner
Automatic scan plan generation
3 D contour following
Option robot to handle parts
Vision system to identify and recognize parts
One part every 2 to 3 min
Automated Analysis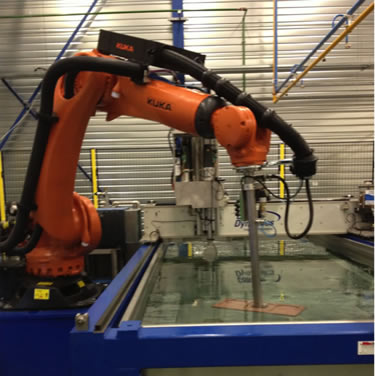 Automated Ultrasonic Blade Inspection
TD NDE offers a turn-key automated system for blade inspection.
An immersion tank is installed near a 6 axis robot. The robot is responsible to move the blades from their rack into the tank and to follow a scan path using different type of transducers and holders.
The inspection system is designed to inspect composite blades for defects and titanium. It inspects disbounding, delamination, foreign material and crushed core/foam/honeycomb.
The system comes with all the necessary hardware and software and includes delivery, training and support. It's fully automated from inspection to part evaluation.
Mepuls
Fully automated thickness measurements
Wireless
Integrated to CNC
High accuracy +/- 0.0001"
Use cutting fluid
IP 68